The SDGs (Sustainable Development Goals) Program, promoted by Perú Sostenible (previously Peru 2021), gives us the certificate that validates ASPEm as the Winning organization of the Peru Recognition for the SDGs – 2019 Edition.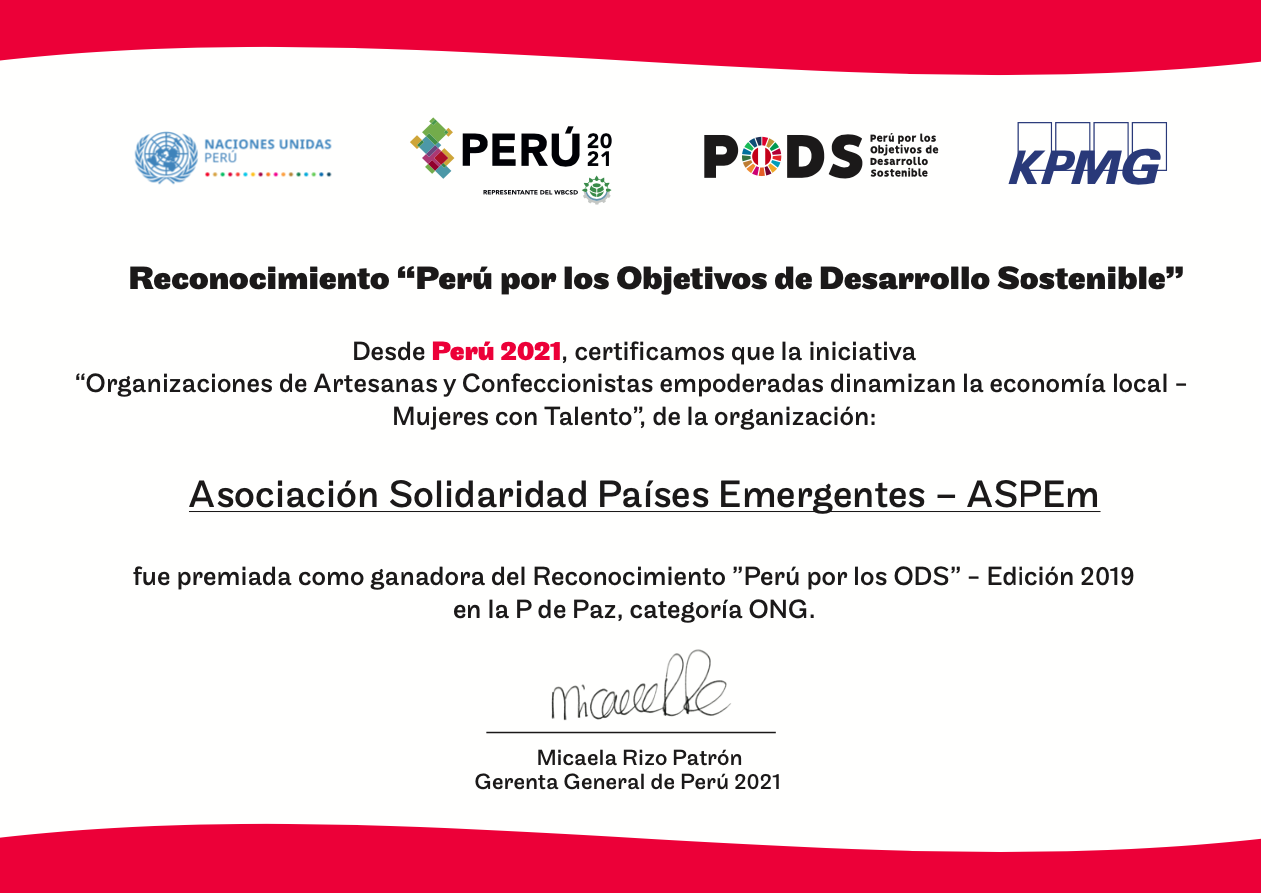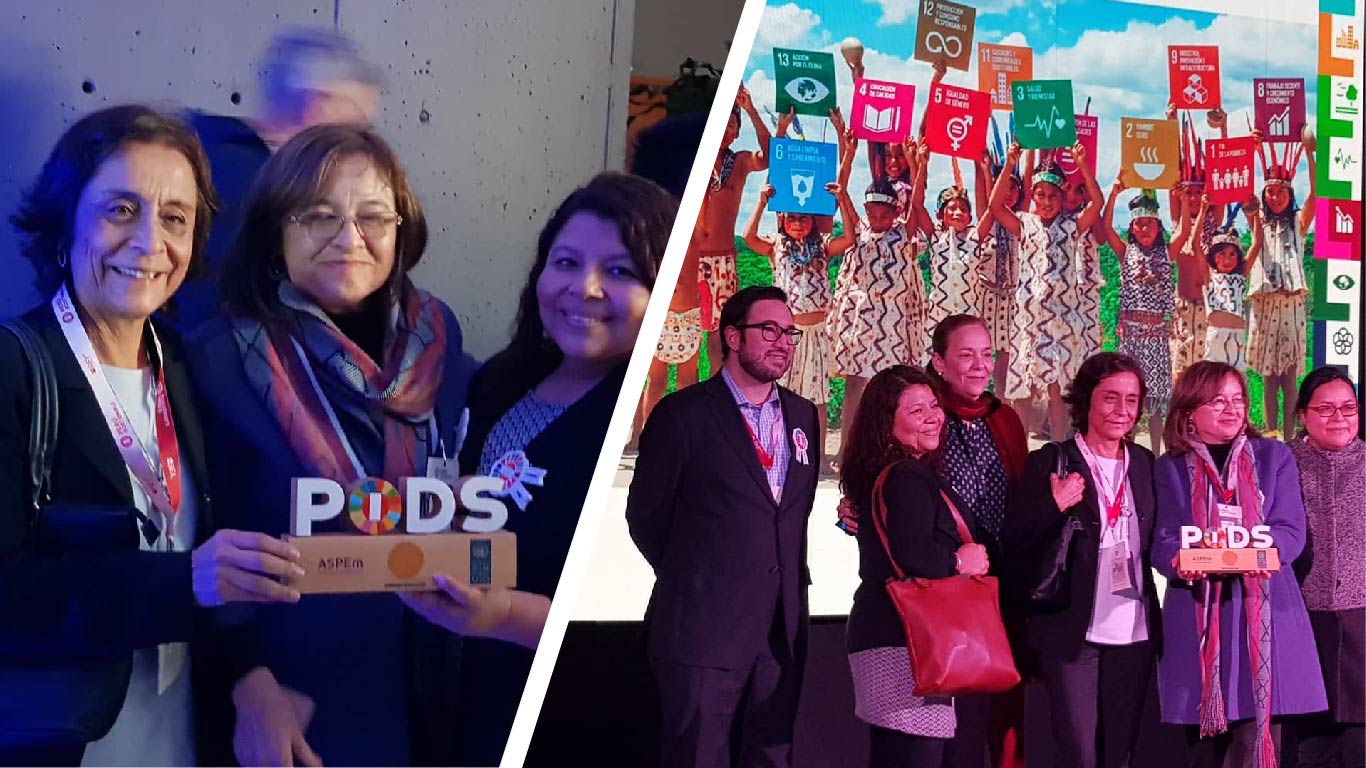 ASPEm is part of the Peru Interactive Map for the SDGs, a public platform that makes visible the projects of Large Companies, MSEs and NGOs that are contributing to the fulfillment of the 17 SDGs and the 2030 Agenda. You can see it here and learn more on the PSDGs (PODS) directory platform.
Today Perú Sostenible reaffirms its purpose of integrating all Peruvians for the sustainable development of our country by uniting the private sector, the public sector, academia and civil society around the Sustainable Development Goals (SDGs).
Let's all work together, united with the goal of a sustainable, integrated country with a solid future projection.